Do you suffer from a weak wireless signal?  This is a very simple question to answer.  Either you do or you don't, it's a yes or a no.
The solution to the problem however is not quite so simple.  A poor wireless signal can be caused by a whole spectrum of issues.  In this short article, we hope to tackle some of the more common issues.
The most common issue with a weak signal is access point placement.  Before you go out buying new equipment, you should first determine if repositioning the access point will give you better coverage.  Place the access point in a central location in your home and see if that helps cover your entire house.  Access points broadcast their signal outwards in a circular pattern. Depending on the material used to build your home, the walls will distort and reflect the signal causing dead zones.
If placement of the access point doesn't help because there are too many obstructions in the house, adding additional access points may be of importance.  In this configuration, you want to move your access points so they evenly cover the household.  You don't want them bunched up in the middle of the building and you don't want them on the very edges either.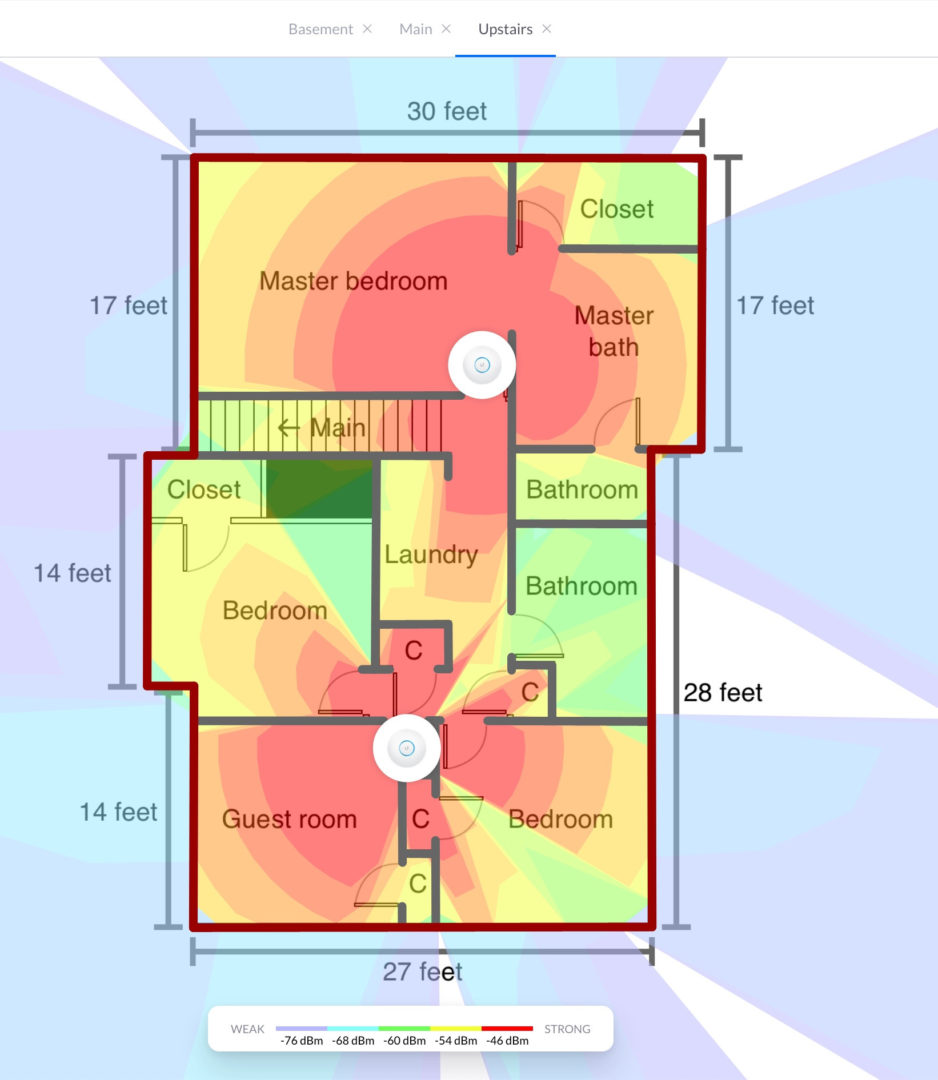 Once you have the right placement and right quantity of wireless access points to cover your entire home, you want to make sure that your devices are talking on the right frequency.  Newer access points operate in the 5Ghz spectrum.  This spectrum typically requires a direct line of sight for a fast reliable connection.  If there are obstacles in the home, 5Ghz speeds will tend to drop off quickly and you may be better off using the 2.4Ghz wireless signal.
Moving beyond just the speed, making sure your access point is capable of handling more devices is important.  In todays modern world, its not uncommon for a typical family household to have 3-4 ipads, 2-4 smart phones, 3-4 wireless televisions and 2-3 laptops computers.  When you do the math, we are talking about 20+ devices for a family of 5.  When looking for a good access point, you want to make sure it has MU-MIMO technology.  MU-MIMO stands for Mult-User, Multiple Input, Multiple Output.   This technology opens up the lines of communications with the router and allows all devices to talk simultaneously without crowding each other out.
We configure and deploy Meraki Wireless Access Points in areas like schools where WIfi is mission critical to the learning of the students.  When you have 30 students in a classroom, and 20 classrooms across the campus, Meraki Wireless Access points offer advanced capabilities to smooth out issues and offer detailed reporting when issues arise.
For residential and commercial businesses, we deploy Unifi wireless access points.  These offer a cheaper alternative to Meraki because they do not require an active subscription to function.  These offer equally high performance to their Meraki counterparts, but require a little more hands-on knowledge to setup, configure and troubleshoot.
If you need help with a wireless problem, if it's a new install or a wireless installation that isnt working like you expect it, we can be of assistance.